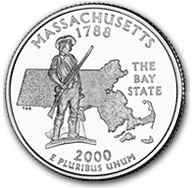 HOME
INFORMATION
HOTEL INFO
SCHEDULE
RULES
ENTRY
RIDERS LIST
BONUS
BONUS LIST (24HR
RALLY)
LINKS
CONTACT
DON ARTHUR'S
ARTICLE ON FATIGUE.
Pave the date!
2018 Minuteman 1000
June 8-10
For Immediate Release:
From the Rallymaster:

2018 Minuteman 1000 changes.

Internet connected devices will not be allowed to be mounted on the motorcycle in such a way as to be seen, touched or heard by the rider or passenger.

The rally is being designed as to not require a laptop computer or GPS, however other than the above there will be no restrictions of their use.

There will be a new prize called the Magellan Trophy. This is for the rider who does not use a computer, GPS or Smart Phone to plan or execute their ride.

Riders will be provided with a map indicating the location of bonuses or a point from which directions in the rally book must be followed. No electronic files will be provided except to the Saddle Sore 1000 riders. For the 24hr Rally riders all planning will be done "on the clock". Riders competing for the Magellan Trohpy will be asked to plan their rides in a specific room.
About the Minuteman 1000
The Minuteman 1000 is a 24 hr Endurance Rally that utilizes the same format as the Iron Butt Rally, while affording riders a chance to earn a Saddle Sore Certificate.
The event is geared toward the first time participant with plenty of opportunities for big dogs to screw the pooch. For the rider who wants to join the Iron Butt Association, upon completion of the ride the rider will receieve their Certificate, Plate Frame and Pin.
The open rally is a scavenger hunt style event. All riders are provided with a unique identifier and a set of instructions on how to score bonus points some of which will require a photo. There are more locations than any rider could reach; each location has a point value. It is up to riders to plan their own route based on their abilities, need for rest and how many points they wish to collect.
Some of the bonus locations are on or near the Saddle Sore 1K route. SS1K riders are provided with the same instructions as the open rally riders and may elect to score some bonus points in addition to their mandatory stops. High score wins and we award prizes for the top finishers in each division.
We start the weekend with check in and an odometer check ride Friday afternoon followed by a pre ride banquet and rider's meeting. The ride starts early Saturday morning and ends 24hrs later. Prizes are awarded Sunday morning at Brunch.
.