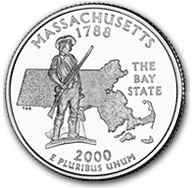 HOME
INFORMATION
HOTEL INFO
SCHEDULE
RULES
ENTRY
RIDERS LIST
BONUS
BONUS LIST (24HR
RALLY)
LINKS
CONTACT
DON ARTHUR'S
ARTICLE ON FATIGUE.
Breaking News! Mike Kneebone, President of the Iron Butt Association to Award Certificates!
For Immediate Release:
The Minuteman 1000 Staff are delighted to announce that Michael Kneebone, President of the Iron Butt Association will be personally awarding certificates at our finisher's brunch Sunday morning.
For the 13th edition of the Minuteman 1000 our theme for 2016 is "Lucky Duck" only because Lucky 13 is too obvious. A cautious nod to superstition prevents us from starting the ride on June 13th; plus that's a Monday. Instead we invite you to join us Friday June 17 for a fantastic banquet, with the ride starting Saturday, June 18.
For our returning riders remember that the Saddle Sore 1000 division is scored and prizes are awarded. If you've gotten a little bit too comfortable with a good shot at a trophy for a technical but sub 1,000 mile ride we suggest you challenge yourself and go for a top finish and a certificate from the President of the Iron Butt Association.
We are also working on setting up a Bun Burner Gold, aka a BBG. With a minimum 24 hr mileage of 1,500 the BBG is one of the IBA's extreme rides. Completing this ride from and to New England adds to the challenge. We may be using bonus locations from past Iron Butt Rallies for the corners which will require a photo. This ride is by application only.
Enter the Minuteman 1000
2016 The year of the Lucky Duck!
June 18, 2016
Strubridge, Massachusetts.
The Minuteman 1000 is a 24 hr Endurance Rally that utilizes the same format as the Iron Butt Rally, while affording riders a chance to earn a Saddle Sore Certificate.
The event is geared toward the first time participant with plenty of opportunities for big dogs to screw the pooch. For the rider who wants to join the Iron Butt Association, upon completion of the ride the rider will receieve their Certificate, Plate Frame and Pin.
The open rally is a scavenger hunt style event. All riders are provided with a unique identifier and a set of instructions on how to score bonus points some of which will require a photo. There are more locations than any rider could reach; each location has a point value. It is up to riders to plan their own route based on their abilities, need for rest and how many points they wish to collect.
Some of the bonus locations are on or near the Saddle Sore 1K route. SS1K riders are provided with the same instructions as the open rally riders and may elect to score some bonus points in addition to their mandatory stops. High score wins and we award prizes for the top finishers in each division.
We start the weekend with check in and an odometer check ride Friday afternoon followed by a pre ride banquet and rider's meeting. The ride starts early Saturday morning and ends 24hrs later. Prizes are awarded Sunday morning at Brunch.
.