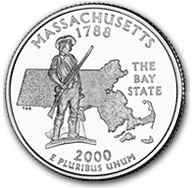 HOME
INFORMATION
HOTEL INFO
SCHEDULE
RULES
ENTRY
RIDERS LIST
BONUS
BONUS LIST (24HR
RALLY)
LINKS
CONTACT
DON ARTHUR'S
ARTICLE ON FATIGUE.
Entry for the 2017 Minuteman 1000 will open soon
With your entry to either the 24hr rally or the Saddle Sore ride you will receive the following:
Entry
One ticket to the Pre-Ride Banquet Friday evening
One ticket to the post ride Brunch and Awards Ceremony.
A souviner in the form of a T-shirt or other wearable item.
Saddle Sore 1000 certificate, pin and plate frame (for finishers of the Saddle Sore ride only)

24hr Rally
$100.00
Saddle Sore 1000 Certificate Ride
$145.00
24hr Rally Passenger (meals and shirt)
$60.00
Saddle Sore 1000 Passenger (meals, shirt and certificate)
90.00
Extra Banquet ticket (guests welcome)
50.00
Extra Brunch ticket (guests welcome)
30.00

Once again the management would like to extend our sincere thank you to Jason Jonas for Ride master, a wonderful rally registration tool.